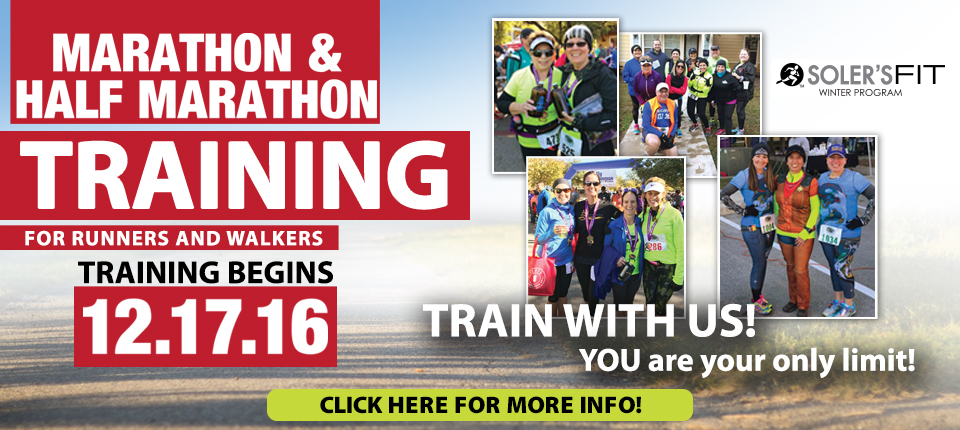 Soler's Fit Winter Training Program
Training Begins December 17th!
* Training for various winter season half and full marathons
* Saturday group runs organized by fitness level and ability
* Weekly coached strength/track workout
* Supportive and enthusiastic coaching!
* Non-intimidating
Membership
$95 Early Bird Rate before Dec. 17th
$125 After Dec. 17th
Visit any Soler's Sports Running Store to learn more about our training programs.
Questions?  Contact the Administrator
Contact:     Ronnie Gomez
Phone:       210.663.8908