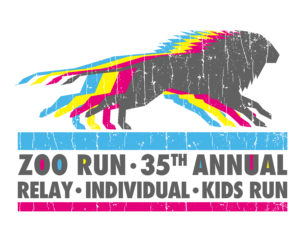 3903 North St. Mary's St., San Antonio, Texas 78212
Saturday, Sept. 14th
Race Start:  8:30 am
Run a race, then enjoy a day at the zoo!
FLASH SALE! Use promo code BACKTOSCHOOL for $10 off registration.
Hurry, offer ends at midnight 9/02/19.
EVERY registration includes:
A fun race
A cool race t-shirt
2 tickets to the zoo (1 adult/1 child)
This year, spectator tickets can be purchased on line for $10 each (limit 6), at packet pick up on Friday, and/or at the ticket booth at a discounted price of $10.00 (limit 6).   Must show proof of registration for discounted price.  Spectator tickets are good for day of event only.
Everyone receives a participation ribbon!
Pricing:
$30 until midnight 4/30/19  PLEASE NOTE:  THIS PRICE HAS BEEN EXTENDED UNTIL 7/15/19
$40 until noon 9/13/19
$40 at Packet Pick Up and on Race Day.  On line registration closes at 6:00 pm on 9/12/19
Medals will be awarded to the top three girls and top three boys in each age division.  
Age Divisions:
1-3 years: 0.25 mile race
4-5 years: 0.25 mile race
6-7 years: 0.5 mile race
8-9 years: 0.5 mile race
10-11 years: 0.5 mile race
Parents are welcome to run alongside their child(ren) that are in the age category 1-4 years.
Packet Pick Up:
CHANGE OF LOCATION FOR THE THURSDAY PACKET PICK UP:  Now at the Education Center.  Drive to the entrance to the zoo and look for signs.
Thursday, 9/12/19, 10:00 am – 6:30 pm
Friday, 9/13/19, 4:00 pm – 6:00 pm, at Pride Plaza (entrance to the zoo) before the Zoo Run Relay
Saturday, 9/14/19, 7:15 am – 8:30 am, at Pride Plaza (entrance to the zoo)
Shirts will be ordered on 9/4/19, guaranteed shirt sizes IF registered by Sept. 3rd.