Morgan's Wonderland Virtual Snowball 5K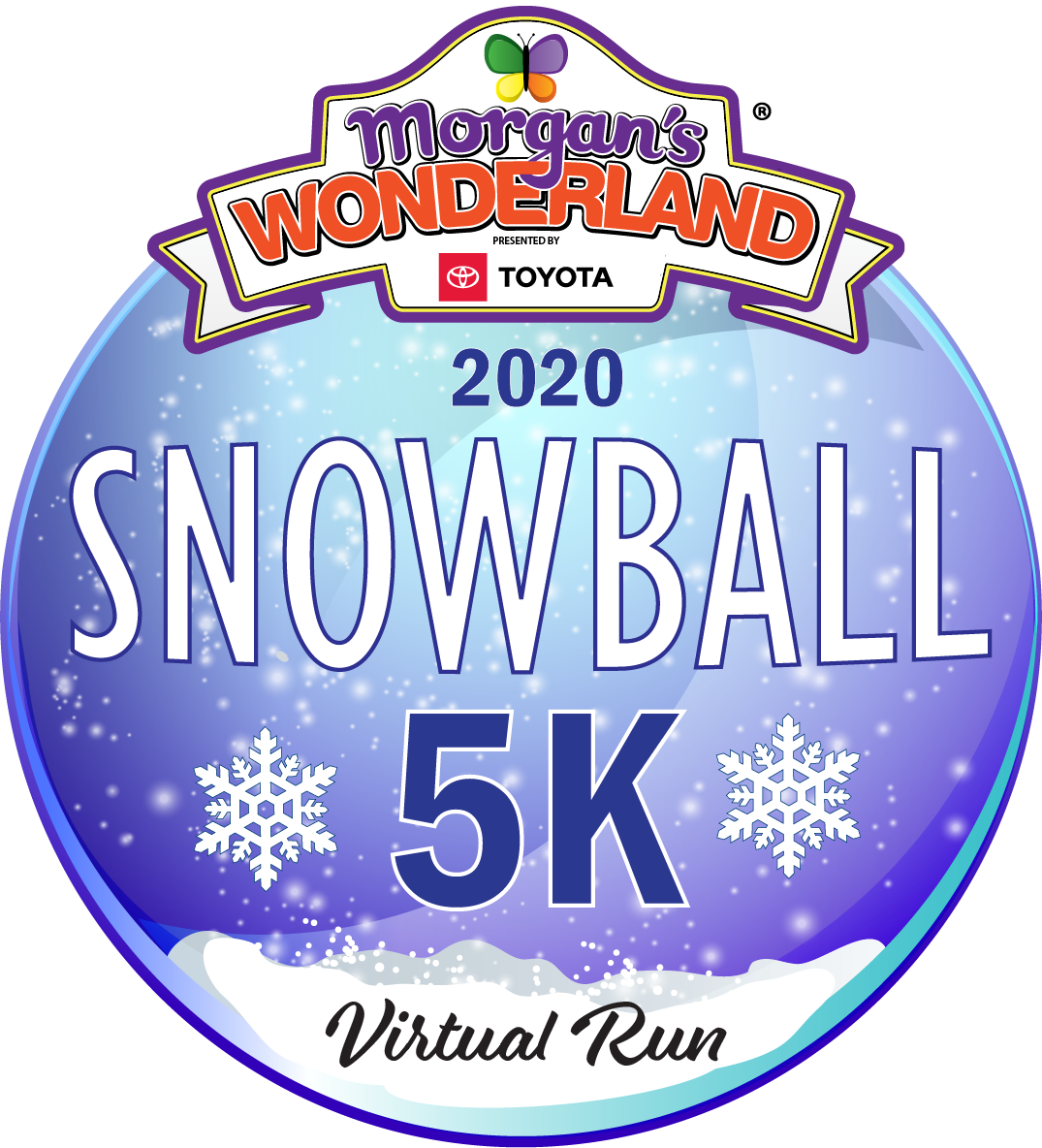 Event Date:

  December 19, 2020
Join us for this year's Morgan's Wonderland Snowball 5K.  We're going Virtual!
Run anywhere, anytime!  
Run, Walk, Roll or Stroll from a distance to celebrate inclusion and accessibility for the Morgan's Wonderland Virtual Snowball 5K on December 19, 2020!
 This event is open to participants of all ages and (athletic) abilities. Registration fees range from $20-$35 and vary by age and participant type. All registrations include event shirt, race bib and finisher ornament. Register as an individual, join a team, or create your own dream team to further your support. Help us reach our goal by inviting friends and family to get involved as event participants or virtual supporters.
 Morgan's Wonderland Vision
Everyday we work to provide a special place where smiles and laughter lead to wonderful memories with family members, friends and caregivers. We want Morgan's Wonderland to be a place where the common element of play creates an atmosphere of inclusion for those with and without disabilities, encouraging everyone to gain a greater understanding of one another.
Morgan's Wonderland is just like any other theme park except for a culture and environment that assures 100 percent enjoyment by every person who enters through the Welcome Center. Unfortunately, countless children and adults with special needs do not have access to facilities that enable them to fully enjoy outdoor recreation. Morgan's Wonderland has begun to change that.
Morgan's Wonderland Mission 
To provide a safe, clean and beautiful environment free of physical and economic barriers that all individuals – regardless of age, special need or disability – can come to and enjoy.
Morgan's Inspiration Island Mission 
In keeping with the Morgan's Wonderland mission of inclusion and the desire to enable everyone to play, Morgan's Inspiration Island is like a tropical-island paradise with colorful splash pads, the River Boat Adventure ride and revolutionary waterproof wheelchairs.
Morgan's Wonderland Sports  
Located next door to Morgan's Wonderland and Morgan's Inspiration Island, Morgan's Wonderland Sports will be a 3-acre ultra-accessible™ sports complex,  offering fitness and fun for athletes of all ages and all abilities. Designed with maximum flexibility, Morgan's Wonderland Sports can be configured to meet the needs of various programs at any given time.  Laser-poured concrete will ensure accessibility standards, while custom tinting will minimize heat during the summer months.
Fundraising
Would you like to Fundraise for Morgan's Wonderland, or just donate?CLICK HERE
Packet Pick-up
Morgan's Wonderland Welcome Center (Main Entrance)
Monday 11/14 through Friday 11/18, 10am – 4pm, daily
Shipping Optional – $5.00